The Rugged Charm of India's Most Handsome Men
India's entertainment industry is home to some of the most captivating and charismatic actors in the world. Their chiseled good looks, smooth style, and impeccable talent have won the hearts of fans across the globe. Let's shine the spotlight on 21 of the most handsome Indian men gracing the silver screen today.
Looking Beyond the Limelight
This list focuses on famous actors and celebrities. But India has many more handsome men outside of the movie industry who are not famous. The country has over a billion people! For every handsome celebrity, there are many regular Indian men in cities, towns, and villages who are also good-looking.
The men on this list are recognized because they are celebrities. But there are also attractive engineers, teachers, doctors, workers, and more who don't get the same recognition. They may not be household names but also have appeal and charm.
So while we talk about these famous actors, we should remember they are not the only handsome men in India. There are people across all communities and professions who are appealing in their own way.
21 Most Handsome and Hottest Men in India
Hrithik Roshan
With his sharp features, green eyes, and muscular physique, Hrithik Roshan tops our list as one of Bollywood's most gorgeous stars. Ever since his debut in the hit film Kaho Naa Pyaar Hai, Hrithik has wowed audiences with his versatility, dancing skills, and rugged magnetism. His charm extends well beyond his physical appearance, as he immerses himself fully into every character he portrays.
Vidyut Jammwal
Rounding out our list is the dashing action hero Vidyut Jammwal. With his chiseled physique, intense gaze, and rugged martial arts skills, Vidyut has carved a unique space in Indian cinema. Films like the Commando series and Junglee have established him as a bonafide action star with universal appeal. Vidyut's muscular frame, flowing hair, and macho charm make him stand out as an unconventional handsome presence on screen. His gripping stunt work coupled with those smoldering good looks cement his status as an ultimate heartthrob.
Ranbir Kapoor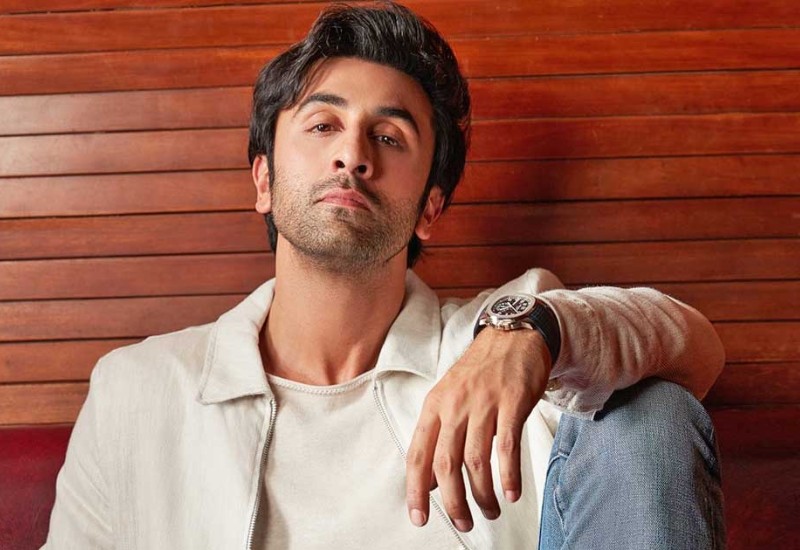 The son of acting legend Rishi Kapoor, Ranbir Kapoor has carved a distinct place for himself in the Bollywood hierarchy. He has an understated handsomeness, lean physique, tousled hair, and an infectious smile. Ranbir has taken on challenging and diverse roles, showing a raw talent and maturity that belies his youthful appearance. His natural charisma makes him one of India's most sought-after actors.
Vicky Kaushal
Riding high on a recent streak of hits, Vicky Kaushal has become the fresh face of Bollywood. He has a boyish charm coupled with a smoldering intensity that shines on-screen. Vicky's piercing eyes, strong jaw, and athletic build give him an irresistible appeal. His platter of critically acclaimed performances proves he is more than just a pretty face.
Dulquer Salmaan
This Southern superstar has won fans all across India with his sharp, chiseled looks and abundant talent. Dulquer Salmaan maintains a sophisticated, stylish off-screen image, showing a genuine, down-to-earth nature. His smile lights up the screen, and he often takes on roles that showcase his versatility as an actor. Dulquer's captivating charm makes him one of the most exciting contemporary actors.
Siddharth Malhotra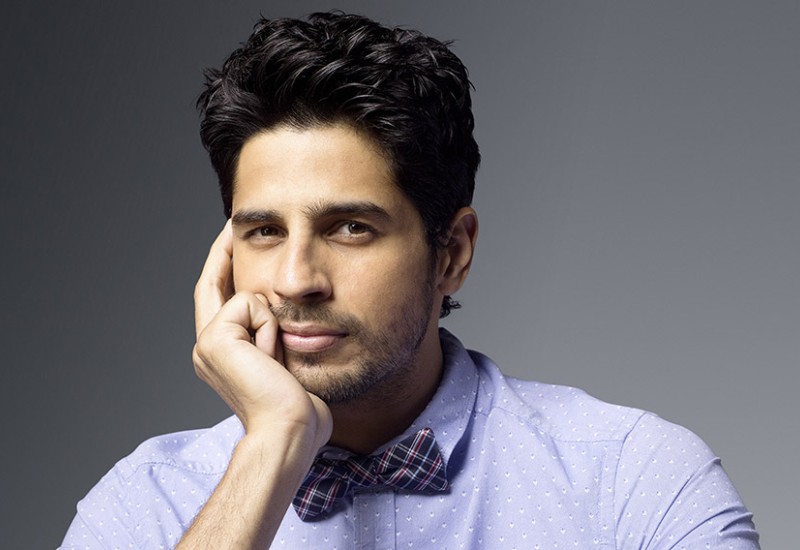 A former model, Siddharth Malhotra seamlessly made the transition to acting and is now considered a reliable Bollywood star. He has an insanely fit physique, strong jawline, and brooding gaze. Siddharth exudes charm whether he's busting out dance moves or delivering stirring monologues. His natural grace and intensity allow him to command the big screen alongside more established actors.
Prabhas
The tall, muscular actor shot to pan-India fame with the Baahubali movies, becoming a huge star overnight. Prabhas has a towering physique and heroic screen presence that served the epic films perfectly. But he also reveals a playful smile and sensitive side in more romantic roles. Prabhas' humble nature and quiet charm have garnered him legions of admirers.
Aditya Roy Kapoor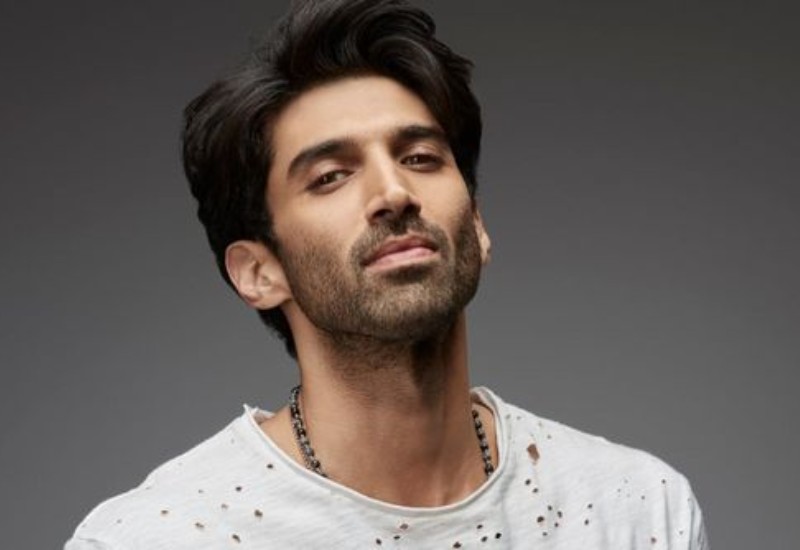 Those piercing blue eyes and perfectly coiffed hair make Aditya Roy Kapoor stand out in any crowd. He has an air of mystery and passion that translates brilliantly on-screen. Aditya's sculpted physique and modelesque looks first caught the audience's attention in hit films like Aashiqui 2 and Yeh Jawaani Hai Deewani. His popularity continues to soar as he takes on more versatile roles.
Allu Arjun
This Southern cinema superstar has gained immense crossover fame with films like Pushpa. Allu Arjun has a magnetic charm and rugged masculinity that shines through in any role. His expressive eyes, wavy hair, and distinctive jawline give him a captivating screen presence. Allu's stylish dance moves and comedy chops make him one of India's most versatile and handsome actors.
Mahesh Babu
The Telugu superstar Mahesh Babu has gained immense crossover fame and popularity over his long career. With his chiseled physique, soulful eyes, and glowing smile, Mahesh Babu has matinee idol good looks. But he backs it up with abundant acting talent, portraying varied characters with ease and charm. Hits like Pokiri and Srimanthudu cement him as both a commercial powerhouse and a critical darling. His combination of style, talent, and magnetism make Mahesh Babu one of India's most appealing stars.
Vijay Devarakonda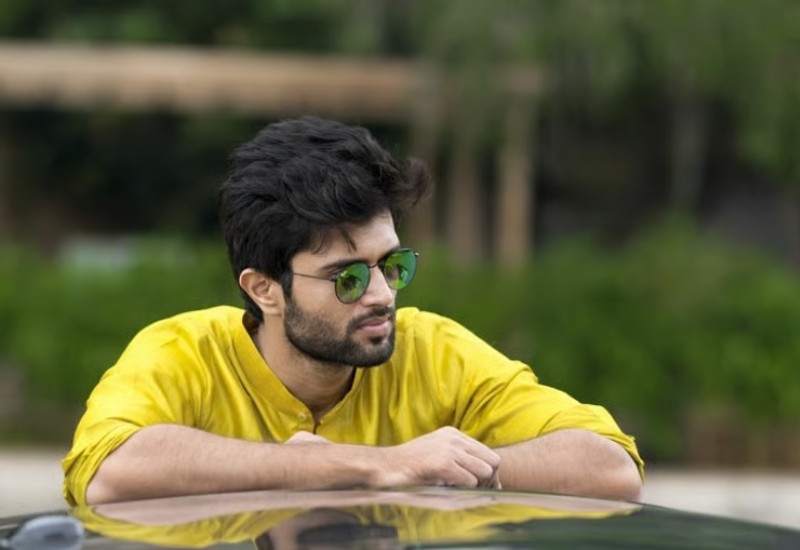 The fiery Vijay Devarakonda has rapidly risen up the ranks of popularity with his nonchalant charm and intensity. With his chiseled physique, sharp fashion sense, and captivating screen presence, Vijay has won over audiences across India. Films like Arjun Reddy and Geetha Govindam have established him as one of Tollywood's most sought-after and appealing actors. Vijay's raw magnetism and unabashed personality cement his position among the most handsome stars.
Virat Kohli
Dashing cricketer Virat Kohli. With his athletic build, sculpted looks, and confident swagger, Virat is considered one of the most attractive men in India today. His popularity extends well beyond the cricket pitch, as his status as captain of the national team has made Virat a household name. The cricketer's signature style, swoon-worthy gaze, and obvious skill secure him a spot among India's most captivating male figures across any field.
Ranveer Singh
Ranveer Singh's infectious energy and flamboyant style have made him one of Bollywood's most popular stars. Underneath his quirkiness lies undeniable magnetism, with his toned physique, sharp features, and mischievous smile. Ranveer can turn up the intensity in films like Padmaavat, or reveal his lively charm in comedies. His complete abandon and passion translate into irresistible charisma on-screen.
Shahid Kapoor
Shahid's chocolate boy looks have matured into sophisticated charm over his decades-long career. He has a dancer's lithe physique, soulful eyes, and smooth moves. Shahid possesses both romantic appeal and rugged masculinity, shifting seamlessly between roles. His portrayal of troubled characters in films like Kabir Singh and Udta Punjab shows his versatility and charm.
John Abraham
The phrase "tall, dark, and handsome" may as well have been coined for John Abraham. His 6-foot frame, olive skin, baritone voice, and muscular build give him an undeniable masculine appeal. This former model smoothly transitioned to acting while retaining his flair for style. John's brooding intensity and physicality serve him well in action and thriller films.
R Madhavan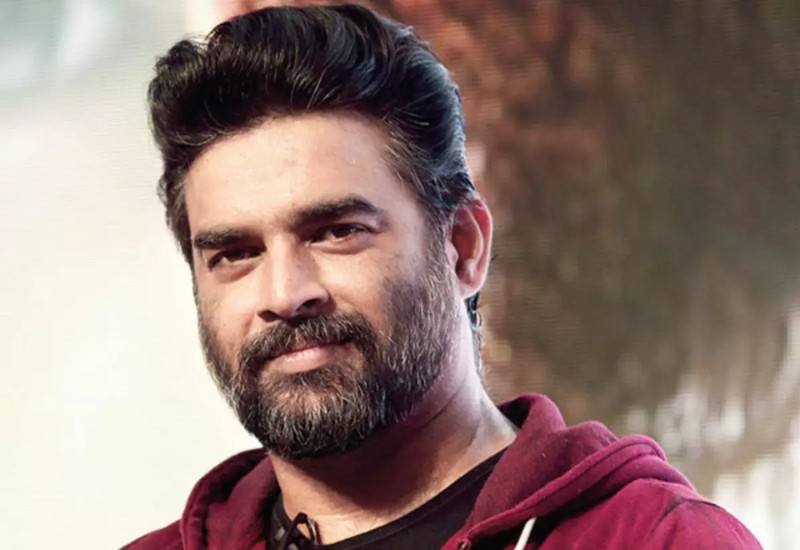 R Madhavan is one of the most versatile and charming actors in Indian cinema today. With his warm smile, twinkling eyes, and rugged physique, he embodies a casual magnetism on screen. Madhavan has showcased his acting chops in acclaimed films like 3 Idiots, Tanu Weds Manu, and Vikram Vedha. His flair for comedy and drama, coupled with his easygoing nature, make Madhavan hugely endearing to fans.
Kartik Aaryan
Kartik Aaryan has catapulted to fame displaying his easygoing charm and comedic flair in films like Sonu Ke Titu Ki Sweety. He has an approachable handsomeness coupled with a toned physique. Kartik's smooth dance moves and youthful energy make him especially appealing. And that iconic hairstyle is a throwback to classic Bollywood heroes.
Tiger Shroff
Tiger Shroff's insanely fit dancer's physique gives him an edge in action roles, while his chiseled jawline and brooding gaze lend romantic appeal. He performs jaw-dropping stunts and dance sequences that showcase his athleticism. But Tiger also reveals a sensitive side on-screen when needed. His physicality and intensity prove hugely captivating.
Varun Dhawan
Ever since his energetic debut in Student of the Year, Varun Dhawan's playful charm has made him a contemporary favorite. His ripped physique, smooth dance moves, and lively acting style exude youthful energy. Varun can bounce seamlessly between comic and dramatic roles, showcasing his versatility. His infectious smile and twinkling eyes complete his handsome appeal.
Suriya
This Kollywood star is beloved for his dashing looks coupled with immense acting prowess. Suriya has a sculpted physique, soulful eyes, and an air of intensity. He slips seamlessly between commercial action flicks and stirring dramas. Suriya conveys both gravity and charm through his very presence. His mass popularity across industries speaks volumes about his handsomeness.
Dhanush
Rounding out our list is the unconventionally handsome Dhanush, who has conquered Bollywood and Tollywood with his abundant talent. What Dhanush lacks in physicality he more than compensates through his captivating screen presence. He conveys both common-man appeal and intensity through his very expressions. Dhanush's recent crossover success proves that charisma comes in many captivating forms.
India's Hottest Men Lead the Way
The men highlighted here represent the very best of Indian cinema – shining a light on the country's abundance of captivating and talented actors. Their stylish good looks certainly attract attention, but it is their skill and charisma that mesmerize audiences. These handsome stars have pushed boundaries and charted new terrain for Indian cinema through their bold acting choices. And their popularity reveals that looks and talent can blend harmoniously to create enduring charm. Here's to celebrating the allure of Bollywood's most gorgeous men!
Beauty Lies in the Beholder's Eye
While this list reflects the popular opinion on who represents the most appealing and handsome men in Indian cinema currently, perceptions of attractiveness are inherently subjective. Beauty lies in the eye of the beholder, after all. Some may not personally find these particular actors the most handsome, and that is perfectly valid. Beauty and charm manifest in countless forms.
These men have garnered widespread admiration for their magnetic good looks and captivating screen presence. Their style, talent, and charisma speak to many across India and beyond. Yet, they may not match every individual's conception of the most handsome faces. The intent here is to celebrate some of Indian cinema's most popular and idolized actors – not present an objective ranking.
In the end, beauty cannot be reduced to just physical appearance. True and lasting appeal shines through in how someone carries themselves, their empathy, values, and heart. These handsome stars earn devotion through the emotions and joy they bring to their fans. Their skill in translating inner allure into external charm is what cements their place as Indian cinema's leading men.