The fashion industry in India has undergone rapid growth and evolution over the past few decades. With rising disposable incomes, growing exposure to global fashion trends, and changing mindsets, Indian women today have more choices than ever regarding clothing and style. The market is flooded with domestic and international brands catering to modern Indian women's fashion sensibilities.
In this vast and dynamic landscape, some homegrown brands have carved a niche for themselves by understanding the Indian aesthetic and preferences. These popular brands have become style statements and go-to names for Indian women looking to make fashionable choices.
Most Popular Women's Clothing Brands in India
Here are some of the most famous women's clothing brands that dominate India's fashion market:
Fabindia
This brand needs no introduction. Since 1960, Fabindia has become one of the most popular women's clothing brands in India for its vast collection of kurtis, coordinated sets, tunics and dresses made from handcrafted, natural fabrics using artisanal techniques. With a focus on natural dyes and handloom weaves, Fabindia brings indigenous crafts into modern silhouettes. They also have a famous western wear line.
Global Desi
Launched in 2007, Global Desi brought bohemian chic into mainstream fashion. The brand is loved for its indie fusion wear, like printed tunics, maxi dresses, crop tops, and draped pants. The designs blend Indian motifs with a world cuisine theme in bold colors. Their edgy yet feminine styles are a hit with young women.
Biba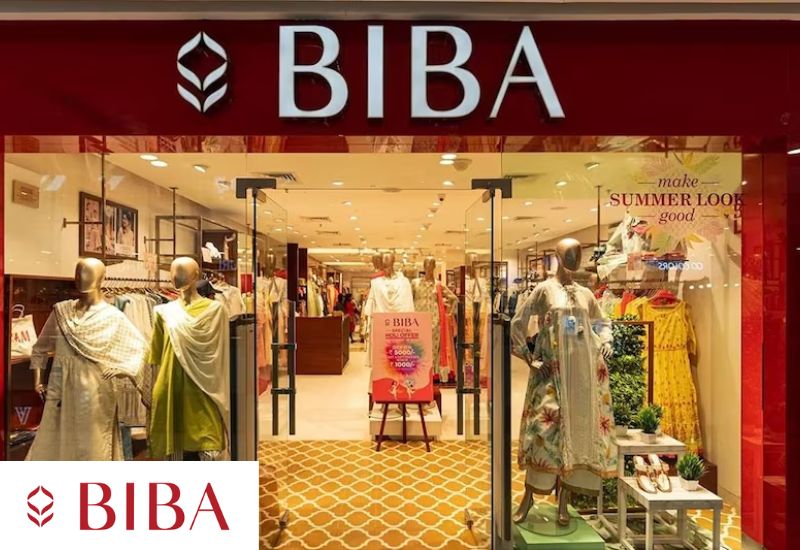 Launched in the late 1990s, Biba quickly grew into one of the most popular contemporary ethnic wear brands in India. Biba brings a wide range of regal anarkalis, flowing kurtis, mix-n-match salwar suits and stylish lehengas for women of all ages. Their collections blend contemporary and traditional designs reflecting the modern Indian woman's outlook.
W
W is the flagship brand of Future Group. Launched in 2002, W brings premium fusion wear blending Indian and Western sensibilities. The clothes range from formal and office wear to casual and fusion wear like gowns, dresses, tunics, tops, and more. With a pan-India presence, W is a one-stop destination for stylish Indian women.
Allen Solly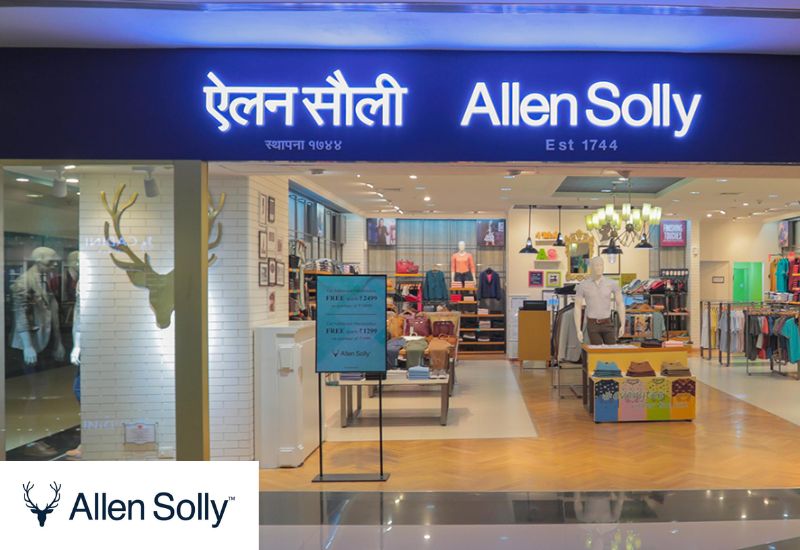 Launched in India in 1993, Allen Solly introduced the concept of Friday Dressing with its intelligent casual workwear for women. Allen Solly is widely loved for its trendy mix of Western and Indo-western clothes like shirts, tops, t-shirts, skirts, jackets and more. The brand has capitalised on workwear for urban Indian women in an evolving workplace. They brought wrinkle-free cotton shirting to Indian workwear. Allen Solly's clothing allows modern Indian women to transition smoothly from work to play.
AND
Launched in 2008, AND pioneered the high-street fashion revolution in India with its trendy Western wear for young women. AND offers a chic range of dresses, jumpsuits, tops, jeggings, skirts, jackets etc. Its unique positioning as India's 'coolest western wear brand for young women' has struck a chord with its target audience.
Soch
For everyday ethnic wear, Soch is the go-to brand for many Indian women. Their range includes kurtas, dresses, tunics, fusion tops, and more, featuring minimalistic prints, embroidery, and embellishments. The styles are understated yet sophisticated. Soch is widely available across India through exclusive brand outlets.
Aurelia
Launched in 2011, Aurelia is now one of the fastest-growing ethnic wear brands in India. It positions itself as a premium celebration wear brand with its exquisite collection of sarees, lehengas, suits, gowns, and corridor sets. Aurelia brings intricate craftsmanship and luxurious materials like chiffons, silks, and brocades to create styles for the modern Indian woman.
Aurelia revived Indian handloom heritage in 1990 through contemporary designs. Their women's ethnic wear includes graceful kurtas, Mix-and-match sets and dupattas highlighting intricate techniques like ikat and chikankari with elegant fusion silhouettes.
Spykar
Spykar transformed premium denim in India since 1992 with cuts tailored for Indian bodies. Their edgy women's jeans styles feature innovative fabrics, on-trend silhouettes and bold details catering to fashion-focused audiences. Since 1992, Spykar has dominated the premium denim segment in India with its latest cuts and innovative stretch fabrics. Under its slogan, "Fashion for Real People," Spykar combines high fashion with comfort and functionality. From denim to casual wear, Spykar brings international runway trends to Indian streets at affordable prices.
Monte Carlo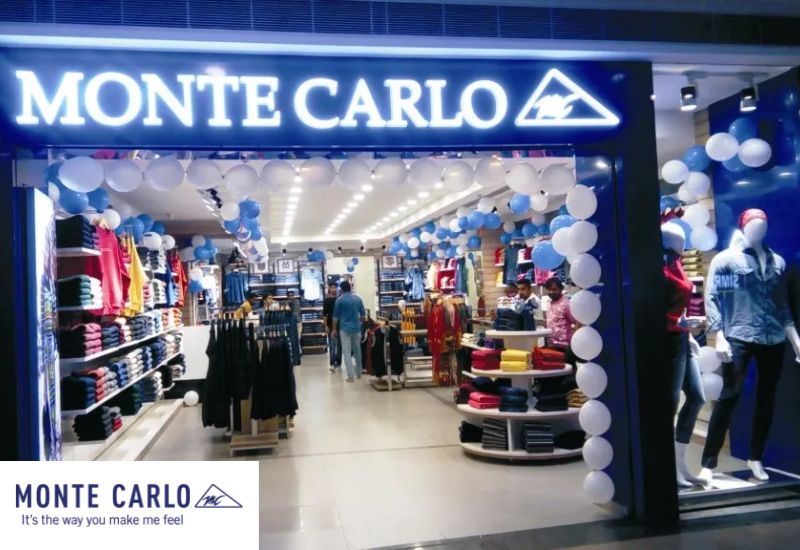 Monte Carlo Woollen Apparel began revolutionising winterwear in India in 1984. As pioneers of woollen knits in India, Monte Carlo introduced machine washable woollens blended with acrylic for easy care. Their women's winterwear, like sweaters, cardigans and jackets, combines wool with stylish shapes and colours for ease and comfort. With contemporary silhouettes and colours, Monte Carlo is a trusted name for affordable and convenient winterwear.
Numero Uno
Launched in 1987, Numero Uno was among the early labels promoting jeans as fashion wear in India. Their trendy women's western wear, like jeans, dresses and coordinates in bold prints, enable young urban women to flaunt the latest styles. Numero Uno tapped into aspirations for Western clothing and expanded denim's versatility in India. Now diversified across apparel and accessories, Numero Uno continues to be a popular high-street fashion brand.
Vero Moda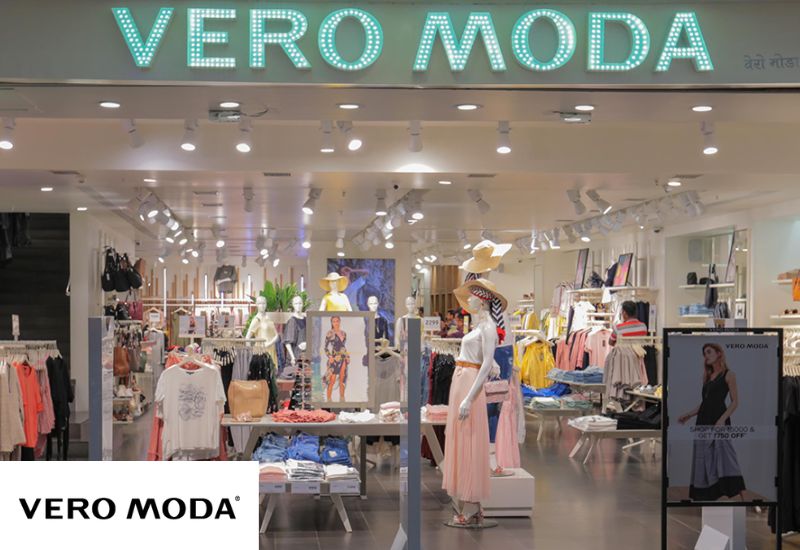 Brought to India by the Danish Bestseller group in 2007, Vero Moda is a young, hip western wear brand. Targeted at 18-25-year-olds, Vero Moda captures the latest global styles and trends for the Indian market. Their chic women's collection includes stylish dresses, jumpsuits, separates and accessories for fashion-focused young consumers. Affordable and stylish, Vero Moda outfits make a statement for ambitious young women.
Madame
Launched in 1993, Madame offered versatile workwear for modern Indian women. Their smart women's line includes blazers, tops, trousers and coordinated accessories curated for stylish office ensembles. Madame is a contemporary western wear brand. Offering the ease of mix-and-match and coordinated looks, their versatile range goes from workwear to eveningwear. Thoughtful designs, quality materials and accessible pricing make Madame a trusted companion for the busy urban woman.
Zara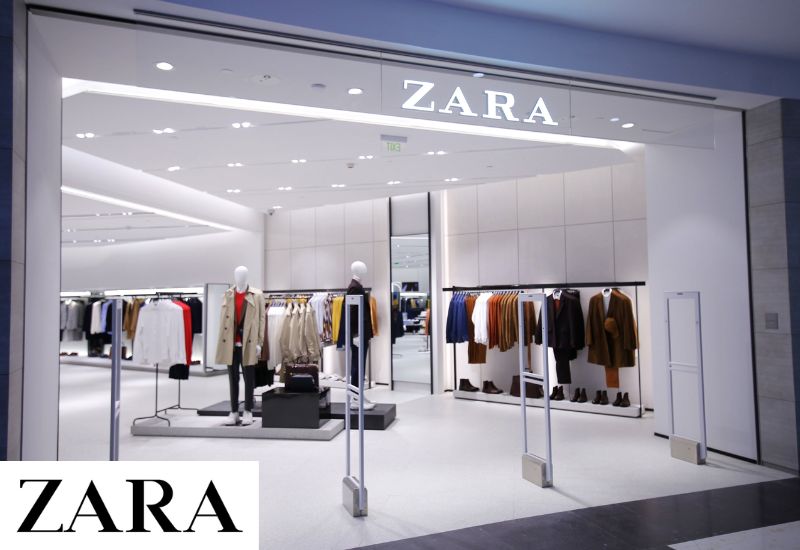 Part of Inditex, Spanish fast fashion giant Zara opened its first Indian store in 2010. Zara brings the latest runway styles, micro-trends and European innovations to Indian consumers in real time. Their affordable women's lines are focused on young, aspirational Indians looking for international fashion. From apparel to shoes and accessories, Zara's offerings cater to fashion-forward shoppers looking for fresh designs, quality fabrics and efficient service.
Mango
Headquartered in Barcelona, the fashion brand Mango has been delivering chic, contemporary style to consumers worldwide for decades. Founded by brothers Isak and Nahman Andic, Mango designs, manufactures and supplies on-trend clothing, footwear and accessories for modern men and women. Mango offers elevated basics and must-have statement pieces that embody both classic sophistication and of-the-moment trends. The label has gained a reputation for creating high-quality wardrobe essentials like smart blazers, fashionable denim, dresses and jewelry that rival designs from luxury brands at more accessible price points.
As a global fashion leader, Mango has an extensive international presence. India is one of the brand's largest markets in Asia, with 29 retail locations currently open and operating under license by Myntra. By investing in prime retail spaces and thoughtful product assortments tailored to the Indian consumer, Mango has successfully carved out a niche for affordable luxury fashion within the thriving Indian marketplace. For Indian consumers seeking to make stylish additions to their wardrobes, Mango provides an array of polished, designer-inspired choices spanning both casualwear and office-ready looks.
Chumbak
Launched in 2010, Chumbak brings playful Indian design sensibilities to home, accessories and apparel. Their women's tunics, dresses and accessories feature quirky prints and colours showcasing the whimsical side of modern Indian style. With a philosophy of celebrating India's diversity and modernising Indian art forms for daily use, their quirky products appeal to young Indians looking for affordable souvenirs and gifting options.
Rangriti
Ethnic wear brand Rangriti was launched in 2013 to celebrate the diversity of Indian textiles and techniques. Working closely with artisans across India, Rangriti's women's collections include handloom sarees, dresses, tunics, pants and skirts. Their Indo-western pieces blend traditional techniques like ikat, block printing and chikankari with contemporary silhouettes. Affordable pricing and mix-and-match versatility make Rangriti ideal for modern Indian women.
Zivame
Zivame is India's leading online lingerie store, launched in 2011. Zivame offers premium international and domestic innerwear brands catering to modern Indian women. From basics to bridal collections, their selections provide style, support and comfort across all categories and sizes. Zivame's discreet shopping experience, product quality and size diversity have made the brand a preferred destination for lingerie in India.
Libas
For contemporary ethnic wear, Libas offers stylish kurtis, tunics, dresses, jumpsuits, mix-and-match suits and scarf sets. Their styles blend fabrics like silks, cotton, rayon, and polyester with colours, prints, and embroideries inspired by traditional Indian crafts. Libas interprets India's design aesthetic for the style-conscious woman.
Go Colors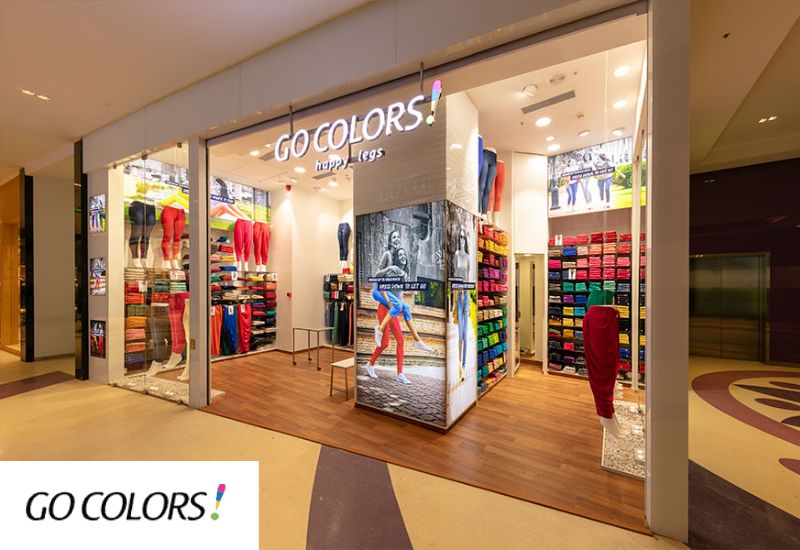 Go Colors offers a stylish range of Western and ethnic wear specially designed for curvy women. They are famous for their leggings, jeggings, kurtis, tops, and fusion wear fabricated to enhance the curves. From stylised jeans to bombshell anarkalis, the brand allows curvy women to rediscover their styles.
Fashion Preferences Evolution
The popularity of clothing brands indicates the evolving fashion preferences of modern Indian women. Earlier limited to sarees and salwar suits, women now explore fusion wear streetwear with increased exposure to global trends. Workplaces becoming more relaxed also brings change.
Fluid and Modern Designs
Brands offer fluid, eclectic ensembles instead of rigid styles using fabrics like georgette, chiffon, and crepe, allowing ease of movement. While sarees and lehengas remain popular for festive wear, younger women now favour modern shararas, gowns and draped pants.
Fusion of Indian and Western Fashion
While ethnic wear has modernised, western wear has customised for Indian tastes. Dresses and tops have modest variations and Indian embellishments. Styles are more fluid. Brands cater to curvy figures, increasing body positivity.
Understanding the Indian Aesthetic
Homegrown brands challenge foreign labels by leveraging their understanding of Indian preferences. Many women still prefer ethnic wear for daily/special wear. Brands have contemporise traditional styles with innovative fabrics and silhouettes.
Expanded Market
The market now includes young girls and teens closely following global fashion trends. Girls' clothing brands in India offer trendy styles catering to their tastes.
Empowered by Fashion
By responding to fashion evolution, brands have empowered women to explore beyond basics through designer and indie labels. Workwear has become more experimental. Inclusivity is increasing with more body types addressed. Handloom textiles empower local artisans. Brands enable Indian women to enjoy dressing up their way!